Thanksgiving: Sides, Leftovers, Cocktails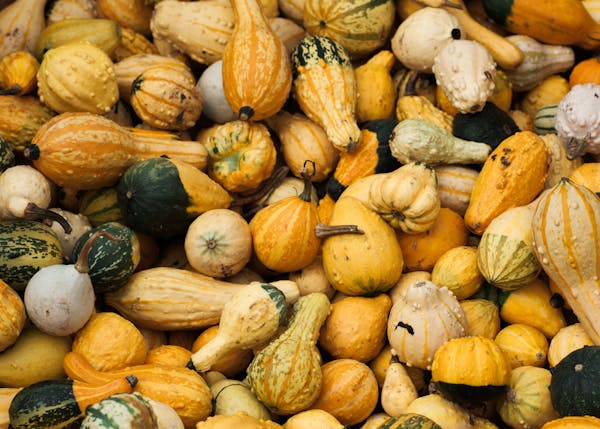 SIDES
Potato and Cauliflower Au Gratin
Makes 4-6 servings
Ingredients
4 Yukon gold potatoes
3/4 cups riced cauliflower
2 tablespoons chopped fresh thyme
2 cups heavy cream
1/2 cup Parmesan cheese
3/4 cup grated white cheddar
2 tablespoons chopped shallots
1 tablespoon chopped garlic
Salt and pepper to taste
Preparation
Thinly slice 4 Yukon gold potatoes on mandolin
Dice 3/4 cups of cauliflower
In a large bowl add potatoes and cauliflower, 2 tablespoons chopped fresh thyme, 2 cups heavy cream, 1/2 cup Parmesan cheese, 3/4 cup grated white cheddar, 2 tablespoons chopped shallots, 1 tablespoon chopped garlic and season with salt and pepper
In a baking dish tightly shingle potatoes with some cauliflower and cheese in each layer
Bake at 350 uncovered for 20 minutes then another 20 minutes covered
You can either serve hot or cool and reheat the following day. Table side or right before you serve add a generous amount of white cheddar and Parmesan cheese atop and gratin with blowtorch.
LEFTOVERS
Macaroni & Cheese
Makes 4 servings
Ingredients
1 pound cooked elbow macaroni
1 pound shredded turkey meat
3 cups medium sized sweet potatoes, diced then cooked in salt water until tender
1 cup cooked peas
1/2 chopped onion
5 sage leaves, minced
2 garlic cloves minced
1/2 cup cranberry relish
1 1/2 quart milk
1/4 cup butter
1/4 cup flour
4 cups grated cheddar cheese
1 cup mascarpone cheese
1 cup grated fontina cheese
Preparation
In a large pot add butter, onion, sage and garlic and sauté for 5 minutes.
Add flour, whisk and cook for another 5 minutes.
Add milk and continue to whisk till milk comes to a boil and thickens.
Whisk in the mascarpone, fontina and one cup of the cheddar cheese.
Once cheese in melted and sauce is smooth, fold in the turkey meat, sweet potatoes, peas and pasta.
Season with salt and pepper.
Transfer to a baking dish, cover with remaining cheddar cheese and bake at 350F for 20 minutes until browned on top.
Serve with a tablespoon of cranberry sauce.
California Club Sandwiches
Makes 4 servings
Ingredients
8 slices sourdough bread, lightly toasted under preheated boiler on one side only
About 1 cup guacamole
Sliced left-over turkey at room temperature
12 strips thick-cut bacon, cooked until slightly crisp and drained
Ripe tomato, thinly sliced
Romaine lettuce leaves
Preparation
While bread is still warm, spread guacamole on one side of all eight slices.
Divide turkey and bacon evenly over guacamole on four slices of bread, topping with tomato and romaine leaves.
Close with remaining slices, guacamole side down, pressing down lightly on the sandwich to seal.
Using a sharp knife, cut in half on diagonal.
COCKTAIL
Pumpkin Bourbon Smash with Cinnamon Meringue
Makes: 1 cocktail; 8 servings simply syrup and meringue
Ingredients
Cocktail
2 oz bourbon
½ oz Frangelico
1 oz pumpkin simple syrup
1 lemon wedge
cinnamon meringue, for garnish
cinnamon, in a powdered sugar shaker, for garnish
Pumpkin Simple Syrup
8 oz pumpkin puree
1 cup water, more as needed
1 cup granulated sugar
½ tsp pumpkin pie spice
Cinnamon Meringue
1 1/3 cups powdered sugar
1 1/4 cups egg whites, room temperature
Pinch of cream of tartar
½ tsp cinnamon
Preparation
To make the pumpkin simple syrup, add pumpkin puree, water, sugar and pumpkin pie spice to a small saucepan. Bring mixture to a boil over medium-high heat, stirring constantly. Once the syrup is boiling and smooth, remove from heat and cover. Let sit for 15 minutes. Strain the pumpkin mixture into an airtight container. Let cool completely before making the cocktail. Syrup can be stored in the refrigerator for up to 1 week.
In a pint glass, muddle lemon wedge with cooled pumpkin simple syrup, adding Frangelico and bourbon. Add ice and stir to chill.
To make the meringue, begin whipping your egg whites in a clean bowl on low speed until frothy and soft peaks begin to form. Add a pinch of cream of tartar and cinnamon. Slowly add in your powdered sugar, about 2 tablespoons at a time, while continuing to whip on low speed. Once all of the sugar has been added and the whites are glossy and hold stiff peaks, stop beating. Use immediately.
In a rocks glass, dip rim of glass in meringue slowly pulling away, creating meringue peaks or "spikes." Carefully fill presentation glass with a narrow scoop of ice. Strain smash into the presentation (rocks) glass.
Using a small blowtorch, lightly toast meringue. Then, hold the flame horizontally and 3 inches over the glass. Add 2 shakes of cinnamon over the cocktail.