Main content starts here, tab to start navigating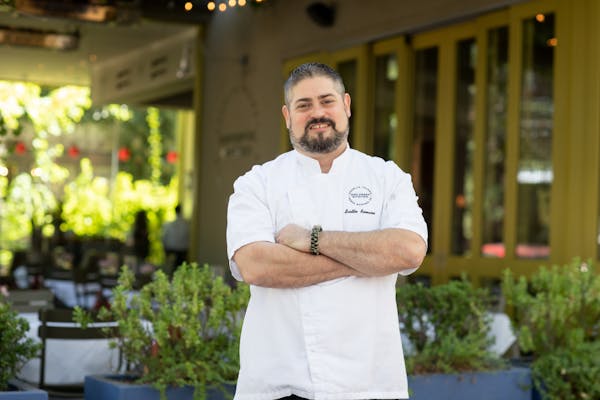 Scott Romano
Executive Chef
Dry Creek Kitchen
My Hometown: Rahway, NJ
Genuine American Hospitality Means: To always say yes. I do my best to accommodate guest needs because I want them to feel that our dining room is an extension of their home.
Favorite Off-Duty Spot: My favorite is being out in nature. But if you are asking about my favorite off-duty spot to eat, that would take us through various Asian restaurants throughout several cities.
Dry Creek Kitchen Is: Fresh and local. We source everything within 30-miles of the restaurant, and continue to have amazing relationships with small local farmers and producers that work with us daily.
How I Pair It: Seriously? It is Pig and Pinot! I am not saying this because of our annual event. It truly is my favorite.