Main content starts here, tab to start navigating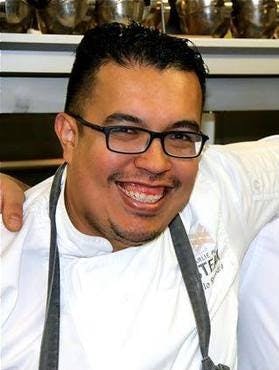 Lalo Saavedra
Executive Chef
Charlie Palmer Steak Las Vegas
My Hometown: Cuernavaca, Mexico
Genuine American Hospitality Means: Engaging with people and helping them to create good memories, but never appearing to try too hard.
Favorite Off-Duty Spot: Making pancakes with my son.
Charlie Palmer Steak Las Vegas Is: An upscale restaurant with delicious, well-executed dishes, genuine hospitality and a great atmosphere.
How I Pair It: Clams and Champagne.