Pimento Cheese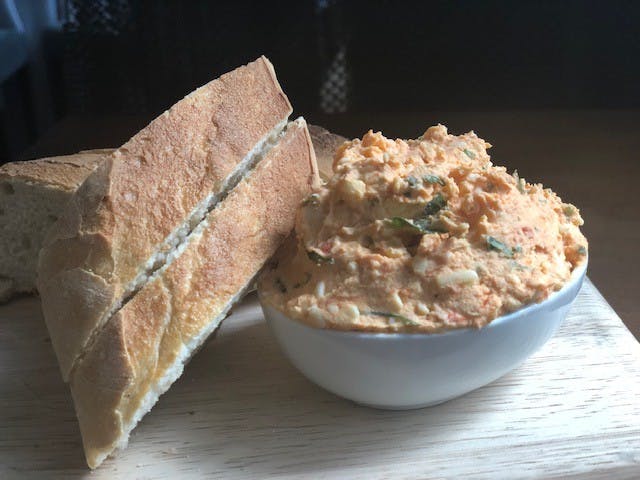 Pimento Cheese | Chef Michael Ellis, Charlie Palmer Steak DC
4C cream cheese
2C Grafton Vermont Cheddar cheese, shredded
2C Roasted Red Pepper, diced
2T sriracha
¼C chopped parsley
¼C chopped chives
Salt and pepper to taste
Let cream cheese sit out at room temperature for about an hour, so that it is a little soft.
In a mixer with the paddle attachment, mix the cream cheese, sriracha, and cheddar cheese together until fully incorporated. Remove from the mixer and fold in the roasted red pepper and the herbs. Season to taste with salt and pepper.
Serve with crackers or crusty bread. Or fold into scrambled eggs. Or make a grilled cheese sandwich. Put it on a hamburger? The possibilities are endless.