New England Style Lobster Roll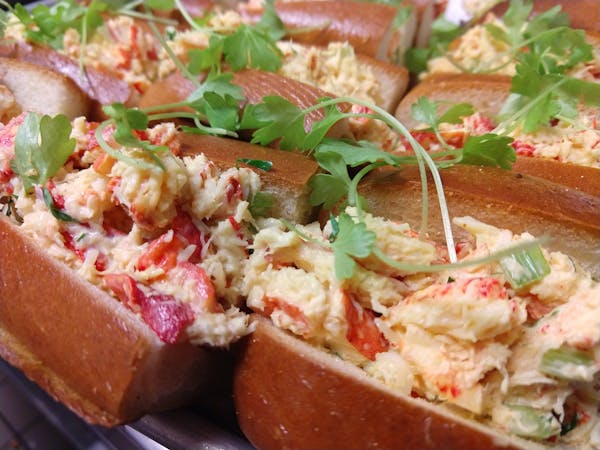 New England Style Lobster Roll | Chef Francisco Lopez, Jr., Sky & Vine Rooftop Bar
Ingredients:
4 oz. lobster meat
1/2 oz. aioli
1 celery stalk brunoise
salt & pepper to taste
New England style top cut roll
curry compound butter
celery hearts for garnish
Instructions:
Mix the lobster, aioli, celery, salt & pepper, in a small bowl until incorporated.
Place a small saute pan on the stove top under medium heat.
Spread the compound butter on the outsides of the New England style roll, place in the saute pan and allow to brown until desired texture on both sides.
Put the lobster mixture through the top of the roll, garnish with celery.