Heirloom Tomato Salad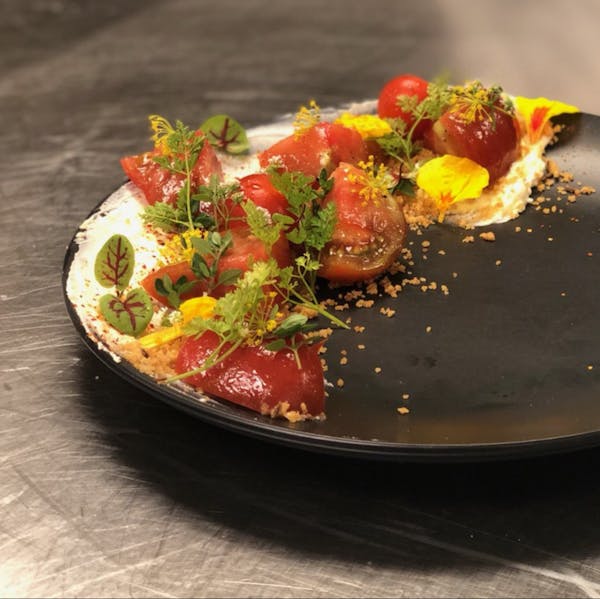 Heirloom Tomato Salad | Chef Francisco Lopez, Jr., Charlie Palmer Steak Napa
Serving Size: 1 person


Ingredients:
4 oz. heirloom tomatoes
1 oz. whipped goat cheese
1/2 oz. brown butter caraway rye crumble
1 tbsp olive oil
1 tbsp garden herbs
salt and pepper to taste

Instructions:
Cut heirloom tomatoes into quarters. Dress with olive oil, salt and pepper. Smear goat cheese on your plate. Lay down heirloom tomatoes, dust with brown butter crumble. Garnish with garden herbs.