Grilled Peaches with Lemon-Pepper Syrup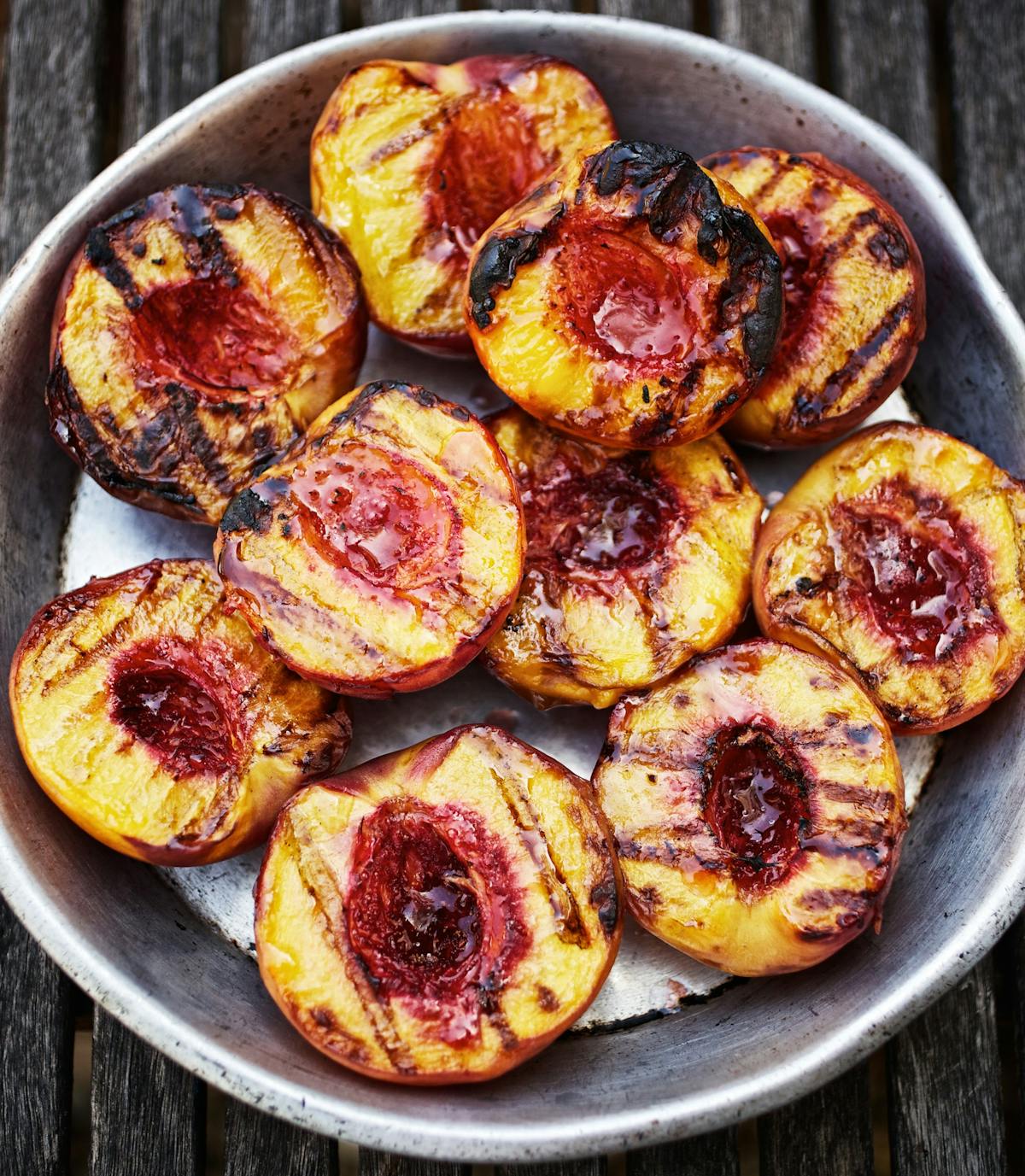 From Remington presents Camp Cooking by Charlie Palmer
Serves 4
Ingredients
2 tablespoons lemon zest
2 tablespoons lemon juice
½ cup honey
½ teaspoon coarsely ground black pepper
8 peaches, halved, pits removed
Vegetable oil as needed
Fresh ricotta cheese, for serving
NOTE: Choose peaches (or nectarines) that are still a little firm and will hold up to a little cooking without falling apart—but not so hard that the pit can't be removed easily after the fruit is halved.
Method
Whisk together the lemon zest, juice, honey, and pepper, and set aside or place in a sealed container.
Brush the cut sides of the peaches lightly with vegetable oil and place, cut side down, on cleaned and seasoned grill. Cook on medium-high heat until light char marks form, about 2 minutes. Flip and cook on the opposite side, just until the peaches are barely heated through, another minute or so (too much cooking and they will begin to disintegrate).
Serve the warm peaches on top of a scoop of fresh ricotta with the lemon pepper syrup drizzled liberally over.