Alexandre Grégoire's Duck Breast with Baby Spring Vegetables and Parmesan Risotto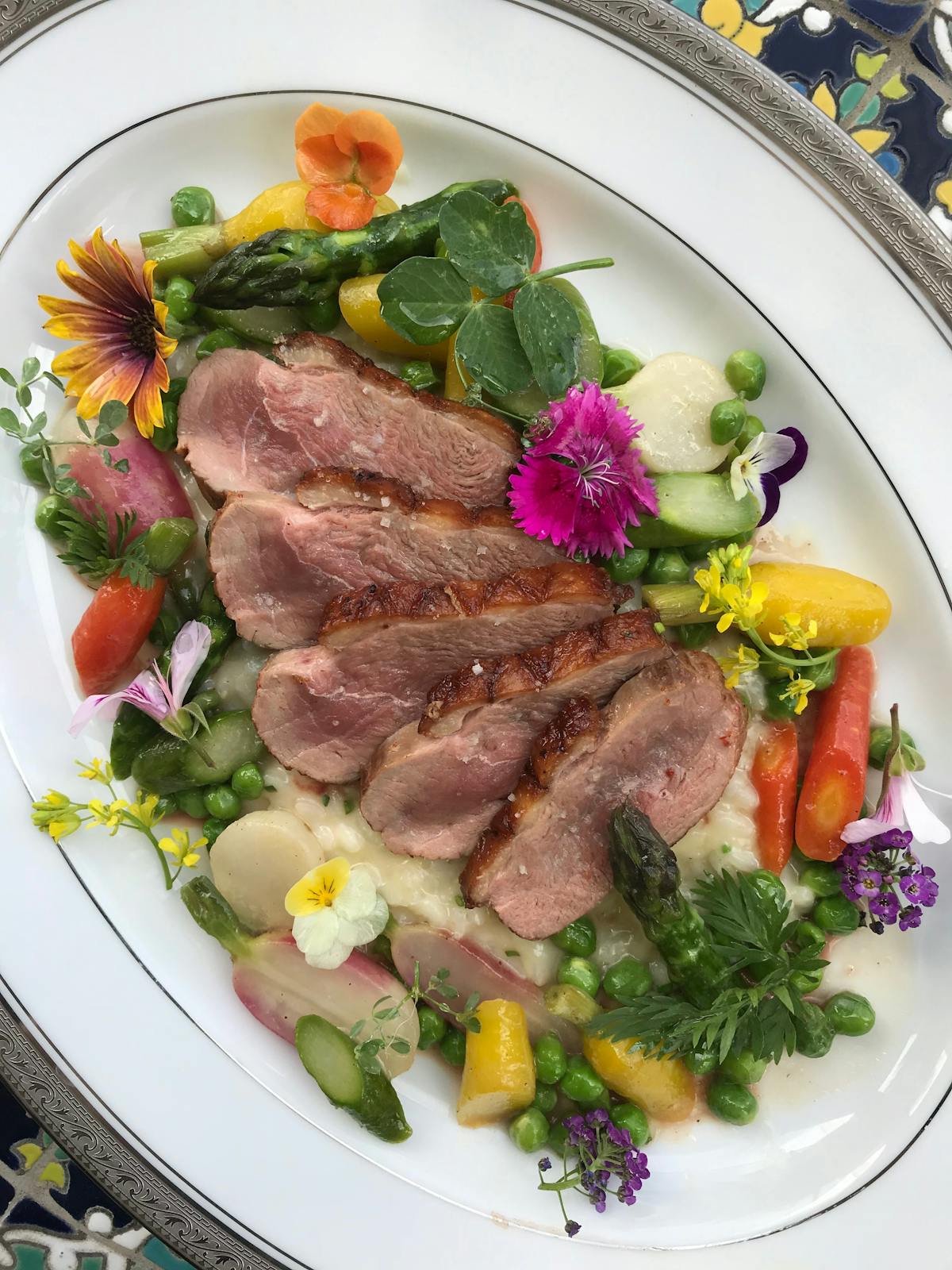 Ingredients for 4 ppl
-1 large duck breast
-4 jumbo asparagus
-1 cup English peas
-4 baby carrots
-4 baby turnips
-4 French breakfast radishes
-1/4 cup butter
-3 cups chicken stock
Marinate the duck overnight with thyme, lemon zests, espelette pepper, star anise, coriander seeds and olive oil.
Put the breast into the a pan on the skin side, the pan cannot be hot.
Cook it until the skin is crispy, put it on the flesh side for 3 more minutes.
Let it rest for 5min.
Sauté the carrots, turnips, radishes with olive oil, salt and pepper. Add some chicken stock.
After 5 min, add the asparagus and peas.
When all the veggies are cooked, add some butter to them.
RISOTTO
-1/2 cup butter
-3 cups chicken stock
-1 cup arborio rice
-1/2 white onion
-2 fl oz white wine
-1 teaspoon chives
-Sweat the 1/2 onion, add the rice until it become translucid.
-Deglaze with the cold white wine.
-Add the chicken stock until the rice is cooked.
-Add the butter, the parmesan and the chives.