Francisco Lopez's Roasted Shrimp and Coconut Rice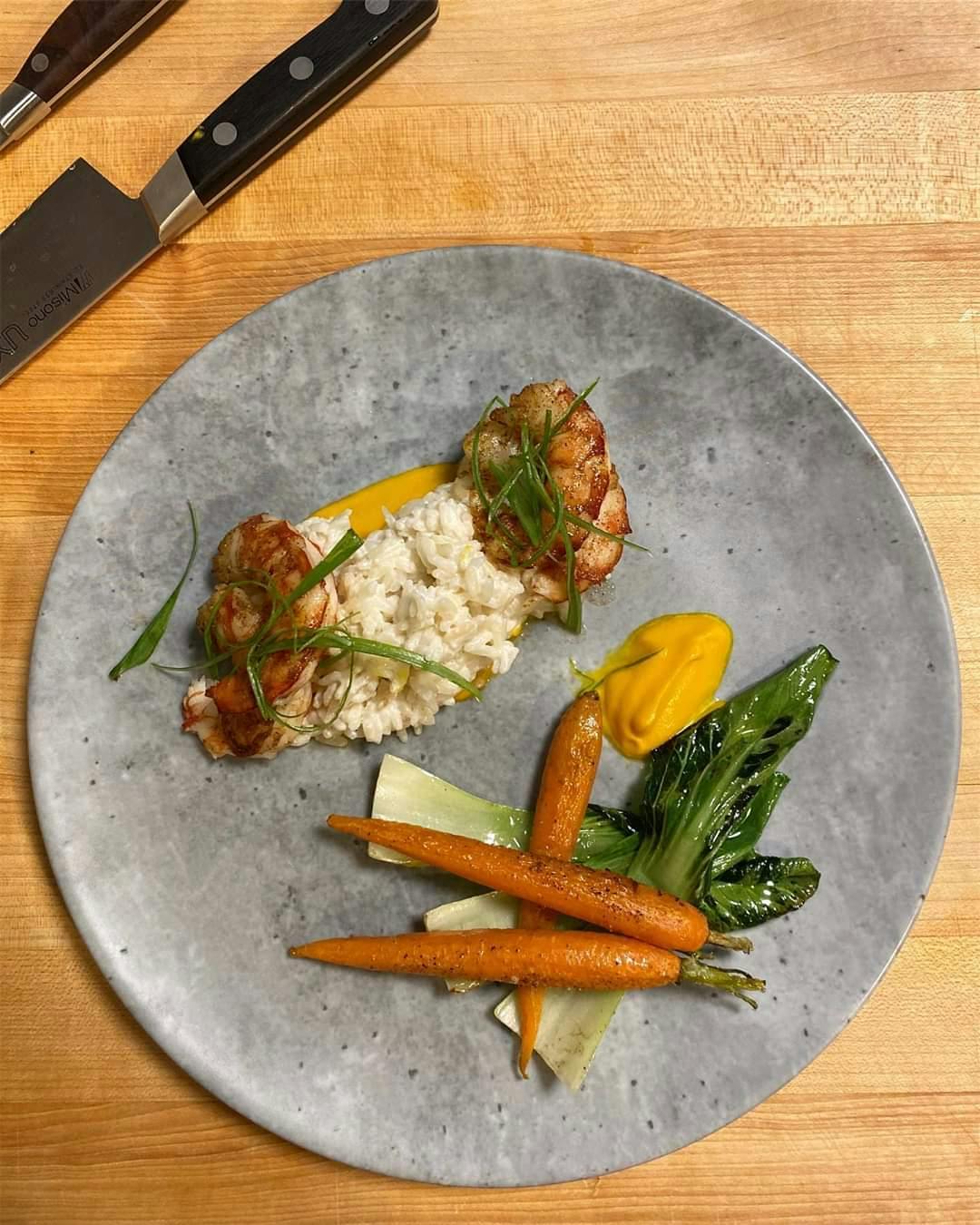 4 shrimp (U13/15)
Coconut rice:
1/2 cup of white rice
2 t. coconut milk
Salt & pepper to taste
Carrot purée:
1.5 cups chopped carrots
2 Tbsp unsalted butter
1/4 cup vegetable stock
1tsp ground coriander
Salt & pepper to taste
Honey glaze:
1/4 cup of honey
Pinch of all-spice
Pinch of paprika
Pinch of cumin
Water to loosen the honey
Side items:
Roasted Baby Carrots
Steamed or pan seared bok choy
Clean and devein the shrimp. Preheat your oven to 400 degrees and then oil, salt and pepper the shrimp and allow to roast halfway in the oven for about 5-6 min.
For the coconut rice, cook standard household white rice with water and salt in a small pot. After the rice is cooked, add 2 teaspoons of coconut milk and slowly stir it in.
To make the carrot purée, add all the ingredients into a small sauce pot and allow it to cook on medium heat until the carrots are tender and ready to blend. After blending it, pass the purée through a chinois or a fine strainer.
To prepare the honey glaze, add all the ingredients to a small sauce pot, keep it on the stove on low heat for about 5 min, then add a little water to loosen the honey. Keep the temperature low so it doesn't burn.
After the honey becomes emulsified, brush it on top of the shrimp and place the shrimp back in the oven for another 2 min or until fully cooked.
Plate, serve and enjoy