Checkmate Cocktail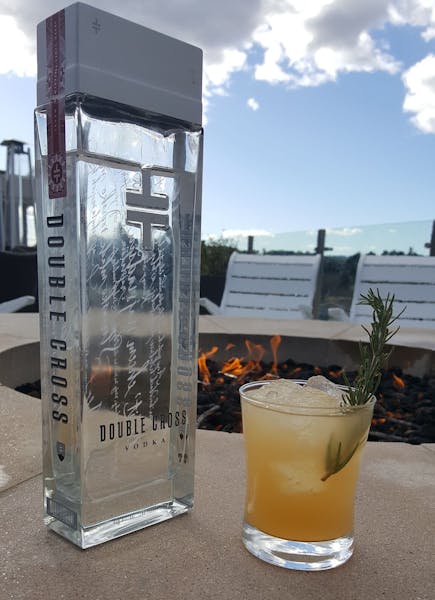 Checkmate Cocktail Recipe
Sky & Vine Rooftop Bar
1.5 oz Double Cross Vodka
.5 oz Rothman & Winter Apricot liqueur
1 oz Grapefruit Oleo
.5 oz fresh lemon juice
1 sprig of rosemary
Combine all in shaker tin. Long hard shake then double strain over fresh ice in a Double Rcks glass. Top with 1 oz Soda Water and garnish with Rosemary.
Grapefruit Oleo Recipe
Peels from 8 grapefruits
2 Serrano Chiles deseeded
1 quart of plain white sugar
Vacuum seal all together. Leave for 24 hours, then add 1 quart of fresh grapefruit juice. Stir until all sugar is dissolved. Strain out solids.